Corry Office
Maloney, Reed, Scarpitti & Company, LLP offers accounting services that cater not only to corporate clients but also for small and medium enterprises. With our extensive experience and professional staff, trust us to be your reliable partner in your operations.
At our Corry office, we assist clients with tax planning and preparation at a time they need it most. We also offer auditing and business consultancy services ideal for a wide variety of privately owned businesses looking to maximize business potential.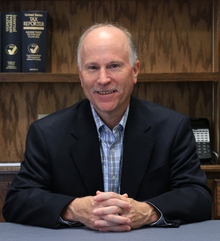 Rick L. Clayton, CPA
Rick provides his clients with insights and solutions based on his nearly 40 years of audit, tax, and consulting experiences.
Rick oversees all auditing engagements in our Edinboro and Corry offices and is well versed with the unique accounting techniques and regulations that apply to governmental and non-profit entities as well. Additionally, Rick provides tax and consulting services to a wide variety of private industries that seek to maximize their business potential.

As a community volunteer, Rick has served in an officer capacity for many local organizations such as the Benedictine Sisters of Erie, Tri-Boro Little League, Cambridge Area Revitalization Effort, Cambridge Park Association, St. Paul's Lutheran Church, YMCA of Edinboro and Kiwanis International. He has also been involved with numerous area youth groups as a coach and mentor. Additionally, he has performed numerous auditing and tax topic presentations to area business organizations, colleges, and schools.
Rick is a 1982 graduate of Thiel College in Greenville, Pennsylvania and is a member of the American and Pennsylvania Institutes of Certified Public Accountants. Rick has been married for over 35 years to his wife Susan and has 2 grown children.
Email: RickC@mrs-co.com
Receive assistance in tax planning, preparation, and filing at our Corry office. You can also visit our offices in Erie and Edinboro, PA. To schedule a consultation, call us at 814-734-3787.